UF/IFAS Dairy Farm
The UF/IFAS Department of Animal Sciences is fundraising to renovate the UF Dairy Farm, a multi-year fundraising project. When finished, the Dairy Farm will be more economically sustainable, and its facilities more representative of the industry standard. These renovations will ensure the longevity of UF's preeminence in dairy science and allow the Dairy Farm to contribute to the research and Extension needs of the national dairy industry.

Click here to Support the Dairy Farm
Thank You to Our Supporters
The following people and organizations have generously supported this project so far: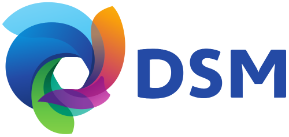 Did You Know?
The UF Dairy Farm is the primary research laboratory for 19 faculty working on dairy cattle management and welfare
The University of Florida is among the top five US universities in annual dairy cattle research publications
The dairy industry of Florida is dependent on research and extension provided by the dairy science program at Florida
---
Here is more information about the renovations we wish to make to the Dairy Farm:
Phase 1 – Maternity Barn & Cropland Improvement
Barn will ensure pregnant cows are out of the sun and mud as they approach delivery
Cropland improvements will allow for all feed to be produced in-house
Phase 2 – Hospital Barn & Calf Nursery
An on-site hospital to be used by veterinary students, keeping cows healthy and saving money long-term
A calf nursery enhances our commitment to calf health and safety
Phase 3 – Discovery Barn
Allows UF to compete for additional grant funding to safeguard the best animal welfare practices and secure high production yields
Phase 4 – Heifer Housing
Permits more effective heifer rearing--critical for a growing herd
Optimizes herd growth while protecting the surrounding environment
Phase 5 – Emerging Innovation Milking Parlor
Models best management practices and emerging technology to the nation's dairy farmers
Phase 6 – Dairy Education Complex
Facilitates teaching students and instructing Extension activities
Space to host visiting dairy industry leaders
For more information about supporting the Dairy Farm, please contact:
Peter J. Hansen, Ph.D
UF/IFAS Dept. of Animal Sciences
P.O. Box 110910
Gainesville, FL 32611
(352) 392-1981 | pjhansen@ufl.edu
Julie Conn
UF/IFAS Advancement
P.O. Box 110170
Gainesville, FL 32611
(352) 273-2099 | jrconn@ufl.edu